Cryptocurrency faucets
Cryptocurrency Faucets (faucets) are sites that give away fractions of a chosen cryptocurrency (e.g. Bitcoin) in exchange for simple activity. In principle, all you need to do is log in to the site and click on the appropriate button every certain amount of time. It is worth noting that faucets very often in different ways also allow you to increase the amount of coins you earn. In which it is worth registering and how to make money on cryptocurrencies?
Best free cryptocurrency taps
Most taps of course allow you to receive bitcoin (btc), due to the very high popularity of this cryptocurrency. Unfortunately, at the moment there are not many faucets worth paying attention to, but the ones below allow you to collect quite decent amounts. All of the following are available in English, but navigating through them is intuitive, so you should not cause too much trouble.

FreeBitcoin is undoubtedly one of the best, if not the best bitcoin (btc) faucet right now. It has many options to increase the amount of coins collected, and you can receive satoshi every hour.

FaucetCrypto is a faucet where we operate on up to 20 cryptocurrencies. For your activity you get additional experience that affects the amount of coins you receive, so over time you get more and more. In addition it allows you to earn money by clicking on ads, performing tasks, etc. Coins can be received every 40 minutes.
It is worth adding that unfortunately as of January 31, 2021 as many as 7 faucets that were associated with coinpot have ceased operations. We could collect there not only bitcoin (btc), but also other altcoins.
How long does it take to collect free cryptocurrencies in?
The time we have to wait between clicks in taps can be very short (in some even 5 minutes is enough), but so frequent clicking is rather not very profitable. In the case of the aforementioned coinpot taps, the number of coins to be received accumulated. Of course, over time, the increment was getting smaller and smaller.
In the case of both above cryptocurrency taps, the time is constant and the amount of coins to collect does not increase, even if you wait longer. Therefore, it would be optimal to collect them right away when we have the opportunity, but we only need to click once every few hours, which on a phone we can do instantly (without logging out).
How to collect free bitcoin and other cryptocurrencies in taps
Taking the first steps in making money on cryptocurrency taps is not difficult in any way. We just have to learn to be systematic and watch our account grow day by day. However, at the beginning it is worth learning the theoretical basics, which will make you act quickly and efficiently.
It is best to start collecting cryptocurrencies at free cryptocurrency taps that earn money on ads. First of all, before we start the adventure and devote our time to collecting e.g. If we want to use bitcoin in a particular service, we have to verify it first. Unfortunately, not all of them are solvent and reliable, so let's immediately try to eliminate those that raise our doubts. Of course, both of the above mentioned tapers have been tested and are fully solvent, but there are also many others on the Internet.
Before we enter a site with a tap, we should also disable AdBlock! Otherwise we may not see the button to receive coins and thus lose the possibility of collecting cryptocurrencies.
Often before collecting cryptocurrencies we also need to solve Captcha, of which there are different types. From pictorial, through puzzles, as well as those that ask us to fill in the missing letters in a word. Some of them are in Polish, while others in English, but if necessary we can quickly check the meaning of each word in the search engine.
Where the coins collected in the taps are stored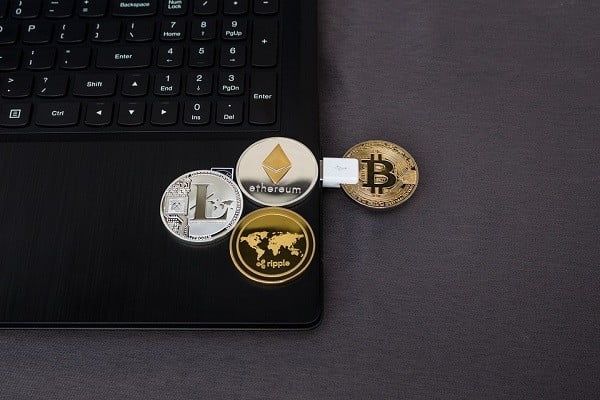 Special cryptocurrency wallets are used to store the coins collected. In case of the above faucets they stay on the internal balance until you transfer them to another wallet. In fact we can say that they also act as such a wallet until they are paid out.
Exchanging collected coins for money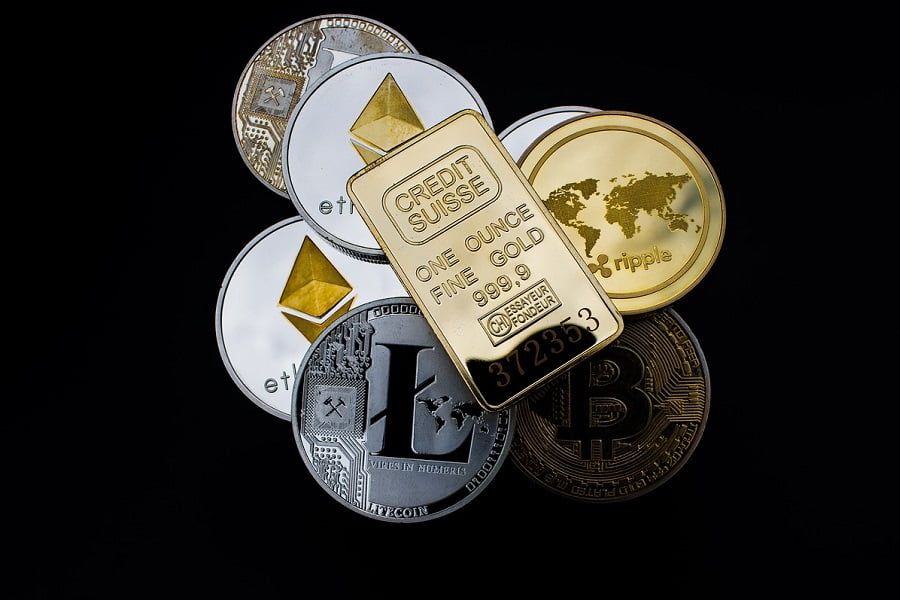 The most pleasant part of the whole game is of course the exchange of collected cryptocurrencies for real money. We can do this as soon as we receive them or wait in the hope that the value of a given cryptocurrency will increase. The exchange rate is constantly changing, so it is worth to follow the graph and choose a good moment.
Types of cryptocurrency faucets
On the web you will find many cryptocurrency faucets, which differ in the frequency with which they give out coins, as well as their value. Many of them also offer additional options thanks to which we can earn cryptocurrencies in other ways as well, so collecting in them is even faster.
When choosing a cryptocurrency faucet it is also worth paying attention to the minimum withdrawal threshold and the way in which we can do it.
Some free cryptocurrency taps are scams
When searching for the right faucet site, don't be lured by shockingly high payout amounts. Keep in mind that such extremes are rare, and our work will mainly consist of collecting small amounts and paying them out.
Collected in the tap free cryptocurrencies if possible should be transferred immediately to their own wallets. If they allow you to withdraw almost instantly, without much commission, then there is no point in waiting long. In this way we can quickly verify which taps are paying, and which are just plain fraud.
How to make more money with cryptocurrencies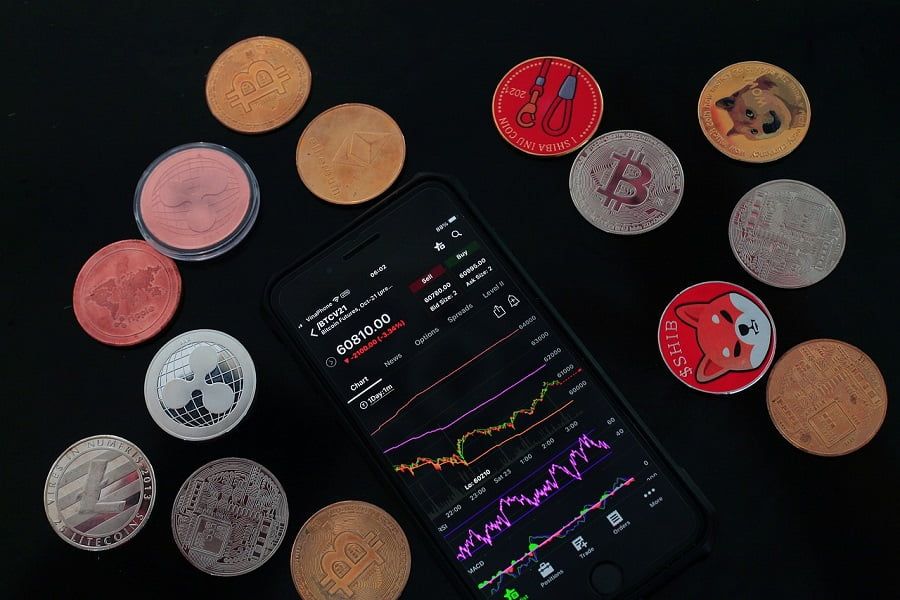 Collecting cryptocurrencies in taps is certainly one of the easiest ways to make money from them, although not necessarily the most profitable. Therefore, due to its fairly low earning potential, it's a good idea to combine it with other ways to make money with cryptocurrencies to maximize profits.
How else to make money on the internet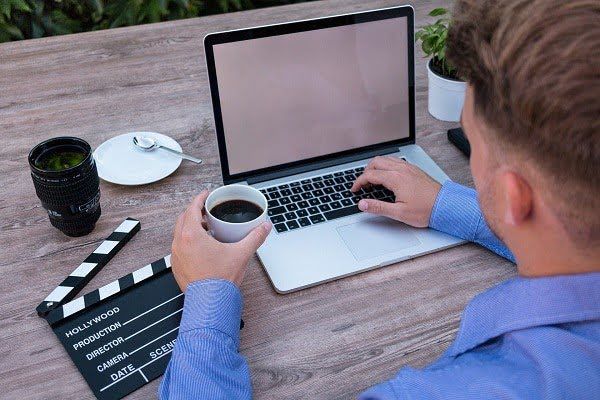 We can work at home and earn money on the Internet in many ways, and gaining cryptocurrencies in taps is just one of them. That's why it is worth to be interested in other opportunities – especially since many of them require virtually no additional skills. All you need is a little free time and above all the will.
Is it worth?- opinions
The amount of coins we receive from the taps is usually very small, so the profit is usually not large either. However, we must take into account that the exchange rate of cryptocurrencies is very unstable, so there is a chance that coins worth little at the moment will significantly increase their value by the time they are exchanged. Of course this is not the rule, so the odds may well go the other way, which will make you earn even less.
Another advantage of using cryptocurrency taps is that clicking on them doesn't require a lot of time and it usually only takes a few seconds to get your coins. Of course, we are talking here primarily about collecting them on the phone, when we do not log out of the faucet at all and immediately after entering the site we can receive them.
It is also worth noting the possibility of inviting friends by reflinking, which further increases the earning potential of faucets and allows you to generate additional passive income.
Do you have any experience with cryptocurrency faucets? Share your opinion in the comments
8 comments on "Cryptocurrency Faucets"
My favourite faucets with free cryptocurrencies.
Directly contribute to your CoinPot micro wallet.
At any time, without additional commission I can convert all the cryptocurrencies into one, so that you can quickly collect to payout. Withdrawal thresholds are not large, the transfer is within 48 hours to the wallet, in my case BitBay.
I recommend entering every 5 hours or so, then you will collect a large sum that goes to CoinPot.
2-3 times a day is enough, better to collect less often but more.
In addition, with each click there are bonuses. The maximum of each bonus is 100% Obviously a reference bonus, but we also have a loyalty bonus for visiting the site every day, every day we have 1% more. however, if on any day we do not enter the faucet this bonus is reset to zero and is calculated from the beginning. There is also a surprise bonus, which we have no influence on, but which can be a really nice surprise .
Assuming that after 3 months of using these taps we already have a loyalty and referral bonus of 100%. So we have triple the amount of a given cryptocurrency to collect.
It is known that you will not cough up millions here in a short time. But we know very well what prices bitcoin is today. And you remember it from late 2018 . Who wouldn't want to have at least one Bitcoin.
The cryptocurrencies that I clicked on I invested on the exchange (BitBay is a wallet and marketplace in one), so far they are not large amounts, but this way I multiply them.
I think that cryptocurrencies have a huge potential in the future , and about 20tys. For bitcoin at the end of last year, that was just the beginning.
You do not invest anything, you just sit less on Facebook or other sites, which in fact, if you think about it, will not free you financially. And here for free can collect yourself cryptocurrencies.
Here are 100% solvent faucets:
Free Bitcoin
Coinpot and all its taps:
Moon Dash
Moon Bitcoin
Moon Bitcoin Cash
Bitfun
Moon Litecoin
Moon Doge
Bitcoin bonus
All these faucets from Coinpot go to the main account on coinpot.
In all these taps you have to give your email number which you gave during registration on coinpot. Best regards and I wish you lots of bitcoin!
After two days of testing bitcoin taps I can say that without referrals we will not earn much. For me, in one day by clicking diligently and receiving satoshi I collected just over 25 cents, so it is not a shocking amount, but well, there is no need to give up at the start. I will test it for a few days and then I will be able to say how it really is. Taps generally on the plus side with the small most common minus which is wrong captache. Another plus is that you only need to enter your email address and set a password and the fact that we do not have to combine because everything immediately goes to our CoinPot wallet. In general, I recommend to someone who spends a lot of time in front of the computer.
Faucets are a cool thing it's just a shame they are so slow to drip, but so far this is the best way to get some crypto without investing your own money. There are also games which pay out crypto from playing, for example. bitcoinblast, cryptopop.
I am already collecting on Freebitcoin and today I am going to add two new taps and I think I will go the suggested route on BitFun and Moon Bitcoin. Recently, somewhere I had an ad for another tap, but I have to read whether it is profitable. I've already won a higher roll on Free Bitcoin a couple of times, so it's been picking up a bit and recently BTC has been rising again
I will list the sites that do not pay out and scam money.Do not deposit any money on these sites:
coinopen.site
collect24.cloud
Freebitcoin is good but clicking every hour is tiring .You can use a machine that will click with us 24 hours a day but you need to have an account already without a captha .Those who still have captha need to buy 500 rewards point to disappear but I suggest you buy 1200 and let the machine collect bits and rewards