FaucetCrypto – how to make money in the faucet?
FaucetCrypto is a tap, as we can already deduce from the name itself, which supports many different cryptocurrencies. In addition to the usual coin collection it also offers many other earning opportunities. An interesting feature is also gaining experience, which affects the earnings in the tap. What you should know about it and how to make money?
What you should know about FaucetCrypto
Although FaucetCrypto is in English, but the service is very intuitive, so navigating through it should not cause major problems even for people with poor knowledge of the language. An interesting feature that distinguishes it from other cryptocurrency faucets is certainly gaining experience, which affects the amount of cryptocurrencies received.
Each account level increases earnings by 0.125%, but it is worth noting that there is no level limit. As a matter of fact we can increase "level" infinitely, because experience points are not lost. Admittedly, the percentage seems small, but it is this lack of limit that in the long run this bonus can already be really import.
It is also worth noting that FaucetCrypto supports many different cryptocurrencies, so we do not get a specific cryptocurrency here, but coins. These in turn can be exchanged for any of them eg. bitcoin. It is also worthwhile to set your preferred currency in the account settings, so that when you have a balance (in coins) you will immediately see their value converted into the chosen cryptocurrency.
How to receive coins in FaucetCrypto
Let's start with the basic feature that cryptocurrency taps offer, which is the free receipt of coins with a click.
After logging into the service, somewhere on the home page we will see this view: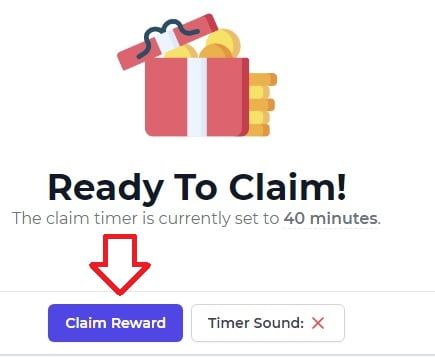 Just click on the button "Claim Reward", wait a few seconds (the countdown will be visible at the bottom of the page), and then click on the button "Get Reward". Basically, as far as receiving coins is concerned, this is it. After clicking the countdown 40 minutes (until we can collect coins again) will start again. We can also trigger sound notifications when possible using the "Timer Sound&#8221 button visible next to it;.
Other earning opportunities
At FaucetCrypto, in addition to the standard coin collection we also have other opportunities to earn money:
(PTC Ads) – you just need to click on the selected ad and wait the required time, (Shortlinks) – you need to follow a specific link, (Offerwalls) – performing various tasks (available from level 20 of the account).
You should also pay attention to "Achievements" which are achievements for which you get extra coins. They have been divided into 4 categories:
level – account level achievements,
ptc – achievements for the number of clicks on ads,
shortlink – achievements regarding the number of clicked shortlinks,
other – other achievements such as. for logging on every day.
FaucetCrypto Affiliate Program
FaucetCrypto could not miss the affiliate program, that is, inviting friends by means of a special reflink. Here we receive an additional 20% of the coins earned by the invited person (of course without compromising their earnings). This is a great way to increase your earnings from faucets and provide yourself with additional passive income.
Market
It is also worth paying attention to the market available at FaucetCrypto. In a way, it is like an RPG, where we buy, sell, and use all sorts of items. These in turn can have varying degrees of influence on the amount or speed of coins you earn, e.g. by shortening the time we have to wait between clicks or by increasing its percentage.
Cashing out coins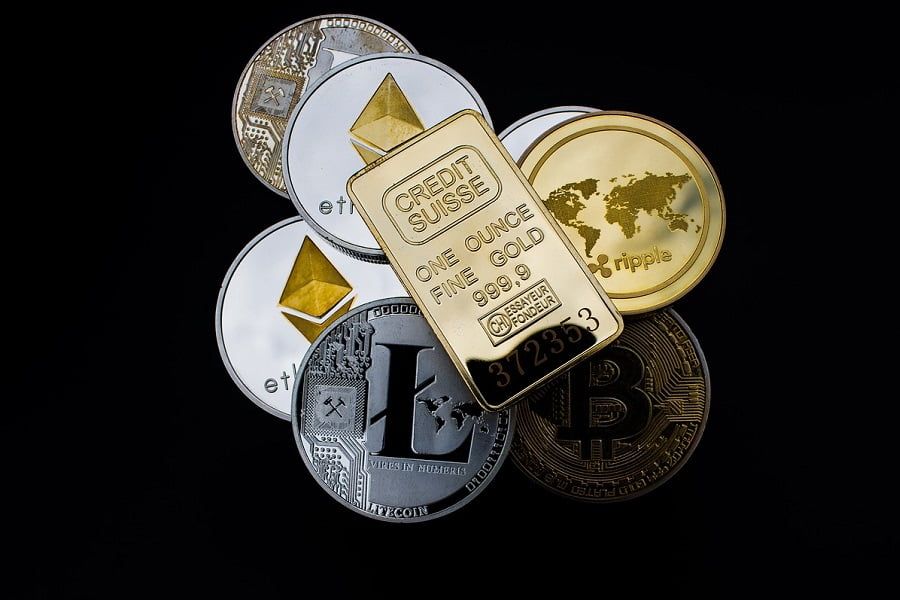 At FaucetCrypto we collect coins, so before we pay out the cryptocurrency to the designated wallet, first we need to exchange them for the chosen one. Then it remains only to transfer money to the cryptocurrency wallet, but unfortunately in most cases we can only use the one associated with the tap, namely FaucetPay. Then it remains only a matter of exchanging them for real money or transferring to another, preferred wallet.
How else to make money on the Internet
Collecting coins in cryptocurrency taps is undoubtedly one of the easiest, if not the easiest way to make money in the network. If you decide to use this method, it's a good idea to register in different faucets (e.g. You can use this service to earn money (e.g. Freebitcoin) and combine it with other opportunities, and there is no shortage of them. There are many different ways to work from home and earn money online and many of them do not require any additional skills, just some free time.
Opinions about FaucetCrypto
FaucetCrypto is a very interesting and extensive cryptocurrency faucet, in which we can accelerate the acquisition of coins by clicking on ads, performing tasks, etc. However, we must be aware that faucets are not one of the most profitable ways to earn money, although sometimes they can allow you to earn a lot. We are of course talking about a situation when the exchange rate of a chosen cryptocurrency increases significantly, and we do not decide to exchange it for money immediately after earning, but only after reaching an appropriate price. However, this is an optimistic variant, because the rate of cryptocurrency unfortunately can not be predicted. It might as well fall even lower, and then the coins collected will be worth even less.
Do you have any experience with FaucetCrypto? Share your opinion in the comments.