My Ladybird – how to register a card
Doing regular shopping at Biedronka is definitely worth joining the program "My Ladybug every day". In this way, in the long run, we can save a lot of money, because for the participants of the program the supermarket chain provides various types of discounts. We can join and save at any time, and the process is very quick and easy. All you have to do is register the card and show it (or give the phone number) on subsequent purchases. So How to register My Biedronka card and how much we gain from it?
How to get My Ladybird card
Before we register My Biedronka card we have to get it. You can get it in any supermarket, it is enough to ask for it at the checkout. We receive exactly 3 cards:
1 larger (main), With the necessary information for registration, i.e. card number and pin,
2 smaller with holes, which we can e.g. attach it to your keys so you always have it at hand.
Of course, when shopping, we do not need to have all the cards with us (in fact, we do not even need to have any), so the smaller ones we can e.g. give it to someone in the family. In this way, one card can be used by several people, although deciding on such a solution we have to remember about certain restrictions e.g. a certain limit of discounts for one card. Still, it is often a better solution to simply have separate cards for each family member. Especially that the registration process for my biedronka card is completely free and very simple.
After receiving the card you only have to register it in order to enjoy all the benefits of the program "Moja Biedronka na dzień każdym".
How to register My Biedronka card
Now that we have dealt with the issue of acquiring the card, it is time to move on to registration, without which the card will not give us anything. We can do it in two ways: online or by phone. In both cases you will need card number and pin.
Where to find the card number and pin
Both pieces of information can be found on the back of the main card, which is the largest one.
my biedronka card number consists of 13 digits,
the pin consists of 4 digits.
How to register My Biedronka card via the Internet – step by step
How to register My Biedronka card via the Internet, step by step:
enter the website: https://moja.biedronka.pl/,
enter the card number and pin,
We fill out a short registration form, in which we give basic information (name, phone number and e-mail address),
We make up and enter the password that will be needed to log on. We must also pay attention to the requirements for the password, because it must consist of upper and lower case letters and have at least one number and a special character,
After passing the above steps your Moja Biedronka card should be active. As a confirmation, we should receive a message to the e-mail address given or a text message to the phone.
How to register my Biedronka card over the phone – step by step
How to register My Biedronka card over the phone, step by step:
call the number (22) 20-53-400 and choose number 1 on the phone keypad,
we follow the instructions we get on the phone.
as in the case of registration via the Internet, at the beginning you will need the card number and pin.
then enter the basic data, i.e. name, phone number and password to the account.
After providing all required data the card should be active and we can use it for further purchases. If somehow we do not manage to register it e.g. if the connection is disrupted or if you provide incorrect data, the call center employee will call you back to complete the registration process.
What if the card is lost?
Although joining the program "My Biedronka every day" we get as many as 3 cards, but everyone can lose them. Most often we use only one, and the other two lie somewhere for a very long time until we finally forget about them. What to do if you lose your main card (the one you used)? Although the regulations of the program do not specify what we should do in such a situation, unfortunately Biedronka does not issue duplicate cards. Therefore we have two options:
you can get a new card (to a different phone number),
use the promotion by giving your phone number at the cash desk.
As you can see, you do not have to have the physical card when shopping because the phone number given during registration is enough. It is worth mentioning that Biedronka has also announced the release of a new mobile application that will allow the use of the loyalty card. Most likely by scanning the QR code, as is the case with the Lidl Plus application.
How else to save money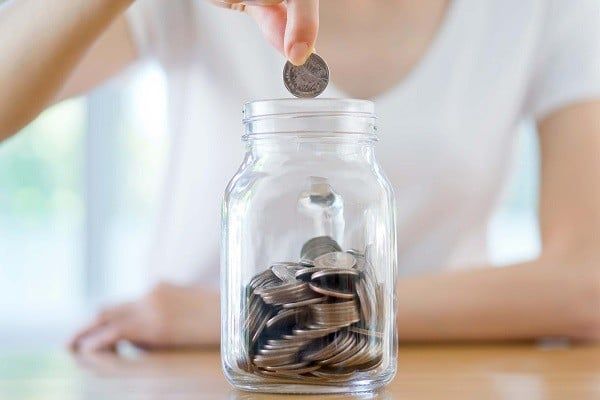 There are many ways to save money, and store loyalty cards are just one of them. It's worth noting that we often don't even realize how much money we're escaping on our daily activities because we forget (or don't know) about certain things. An example can be cashback, which is a refund of part of the money spent on online shopping, which is hardly used by anyone.
Is it worth registering? – opinions
Loyalty cards are an interesting way to keep customers, so it's worth using them if you regularly visit certain establishments. An example of such a card is a program "My Biedronka every day". Joining it we can count on additional benefits and various types of discounts. Registration and use is completely free, so we do not lose anything on it, and can only gain.
You use the card My Biedronka? What do you think about it? Share your opinion in the comments.
8 comments to "Moja Biedronka – how to register the card"
Very interesting article. I use the card and many other similar cards, and even applications! really nice discounts on them are! regards
I am also a holder of this card and others with which I compare the Ladybug card I benefited from many attractive offers.
With my biedronka card you can buy your favorite food and chemical products at good prices. It is one of my favourite supermarkets.
Hello everyone. My Biedronka card allows us to save a lot of money. We get one large card the size of a credit card and two smaller ones to give to household members .When doing shopping in a Biedronka store you give the card at the checkout or give your phone number. click on it and the discount will be calculated automatically.
Hello.
In our city we already have 3 Biedronka Supermarkets and for years we have been systematically doing shopping here. Some time ago we registered My Biedronka card and thanks to it we can save a little on goods we buy. Even if we forget to take this card we can give our mobile number and everything is honored. If it continues like this, we will still be buying mainly in supermarkets.
In order to benefit from Moja Biedronka card, you have to regularly follow the promotions in the store Biedronka. It is best to read the newspapers issued by the store. In order to save money you need to buy products on stock, which are just in the promotion. Otherwise, just having the card does not give anything.
I have a my biedronka card and I highly recommend it, thanks to it you can gain a really big discount, but of course you have to follow the newspaper and the promotions that are on a given day. The card is also used to buy products such as buy 3 pay less it is very profitable generally I recommend the card Moja Biedronka.
and why the hell do you need my phone number?
so that the store writes to me.
I will give you an e-mail, send all the offers there, if I want to look at them, and if not, I may not look there for a week, as well as at the store.
I will be interested in promotions, then I will find them
Add comment Cancel write reply
IT is currently one of the fastest growing industries in the labor market, so it is no wonder,…